G'day all,
I've been lurking a while without contributing much, so since I have taken a lot of tips from posts on here and elsewhere, I thought I'd share some pics of my Tarpon, rigged and ready to go. I've made pretty good use of the Slidetrax system and accesories that the Tarpons have, so that I haven't yet drilled a single hole.
Side view (I have since cut down my landing net handle as shown in other pics):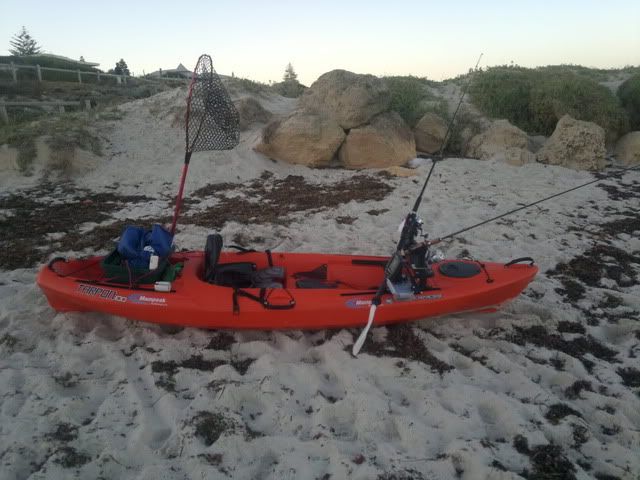 In the rear well I've got my cooler bag, and a small crate that holds my anchor, drift bag, tackle box, burley bucket etc, and has two pieces of pvc which hold my landing net, light/flag pole and also double as extra rod holders.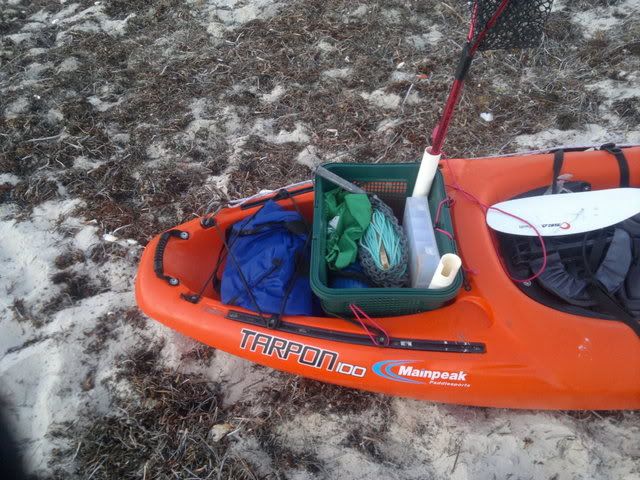 Here's the cockpit. I use the storage pockets for my knife, pliers, spare lures and whatever. In the centre hatch is a hatch bucket/container which normally holds a container with SPs, lures, leader etc.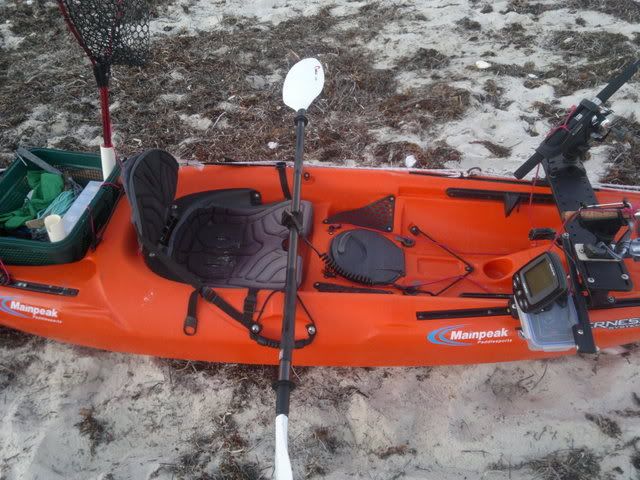 Up the front I have a dashboard with two rod holders and fishfinder fitted to the slidetrax rails. Front hatch holds emergency equipment, consisting of flare kit, PFD1 (I wear a PFD2 anyway) and breakdown paddle.
When rigging up/down, the dashboard and fishfinder slide into the rails, and tighten down with an Allen key. Full length anchor trolley hooks onto existing paddle keeper/rear well bungies to include a bit of "give" in the system.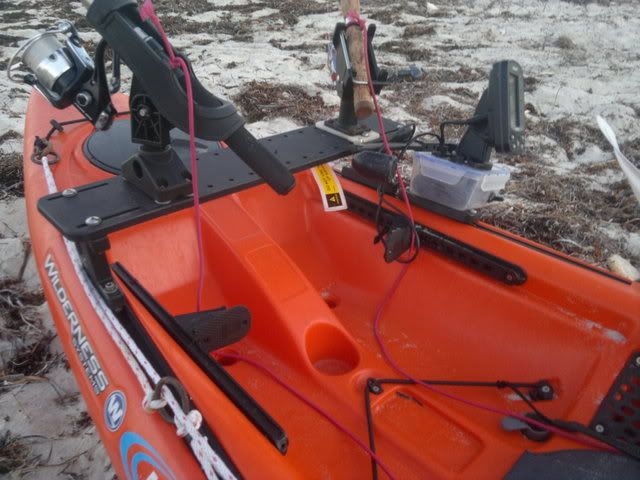 Fishfinder is a single all-in-one setup, with plastic container holding excess cable and battery (powered by 8 x AA batteries). Transducer is mounted to a sidearm that swings over the side when in use.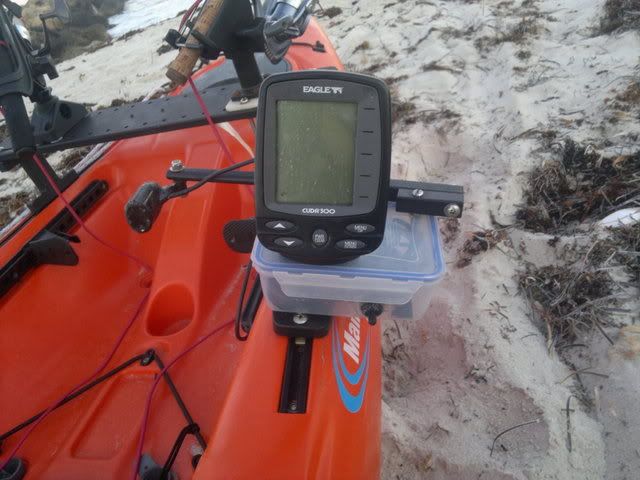 And that's about it. I like that at the end of my session when I've rigged down, I'm basically back to the bare hull without any additional rigging.
Cheers