DAY 1:
Wade and I were back at it again for the yearly PINS trip. We arrived at our destination and began to setup camp around midnight. This year Wade was sporting a newly designed Down Island Trailer which worked perfectly for hauling two WS T160 kayaks and all the necessary camping gear down 60 miles of primitive beach.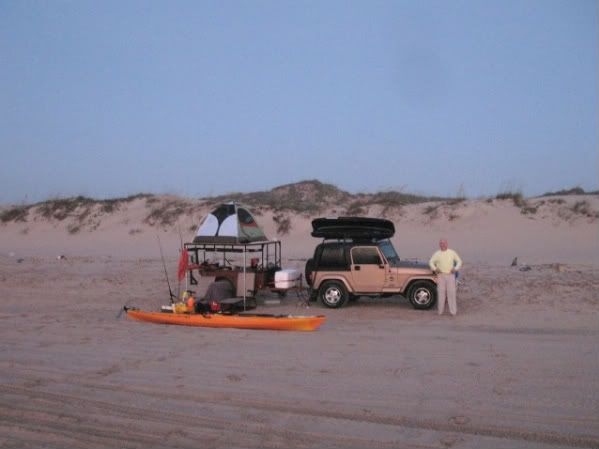 With the gear finally setup we finally tried to get a few hours sleep but it was pointless, visions of line ripping off the reels made it impossible to sleep! We launched the kayaks at 6:30AM with excellent conditions.
With the GPS guiding us we made to the fishing grounds. Within 1/2 mile out we could see jumping Blacktip Sharks, Kingfish, and Spanish Mackerel. On the first cast with a Super Spook I picked up a 5.5' Blacktip on a Shimano Citica 200, what a fight! While this was happening Wade was hooked up on a large Jack Cravelle.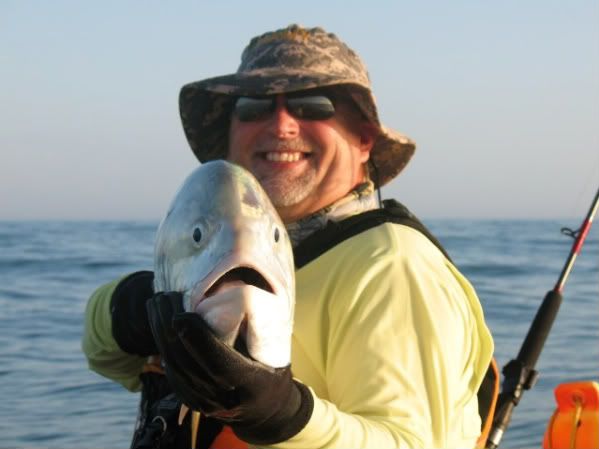 The next few casts we were targeting Kingfish. While attacking our top water lures the Kingfish were breaching up to 8' in the air, here's a few of them landed.
Photo courtesy of Eric Ozilons: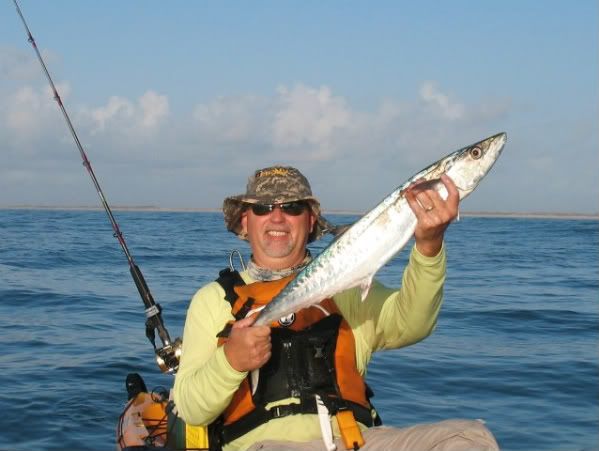 Photo courtesy of Eric Ozilons: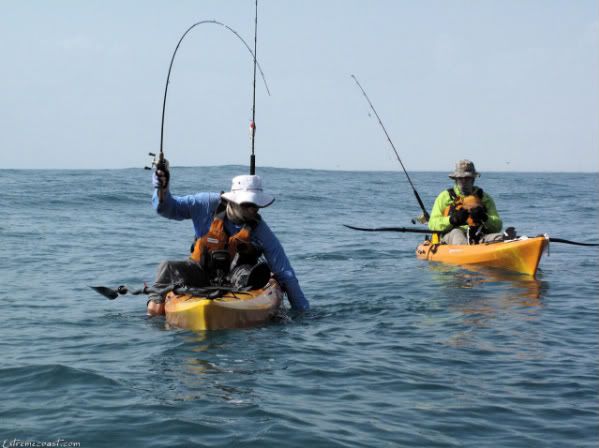 After 20+ Kingfish caught and released we decided to start bottom fishing. We immediately picked up some keeper Red Snapper to 20" which we kept our state water limit. The Trigger Fish and Grouper were also biting.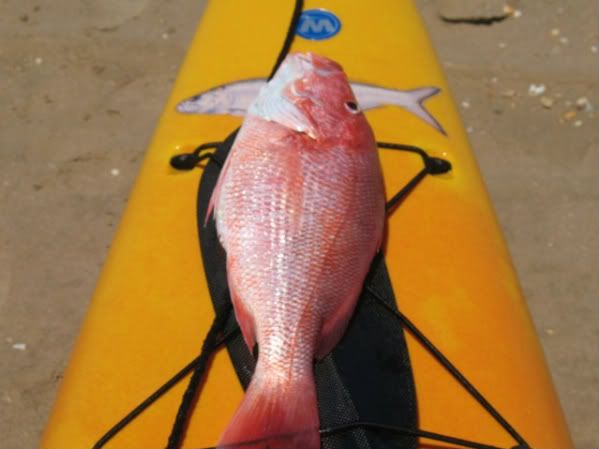 DAY 2:
We were hyped up and ready to go after hearing about Friday's trip but wouldn't you know it the weather prevailed through the morning bite.
Time to go fishing, storm passed and left a nice rainbow!
The passing storm left some challenging surf conditions, several of us had difficulty getting past the surf including yours truly. I was lucky not to lose or damage any gear this time. Once past the surf a couple of miles we were rewarded with more light tackle Kingfish and Red Snapper
Kayaking in the ocean swells, WOAH!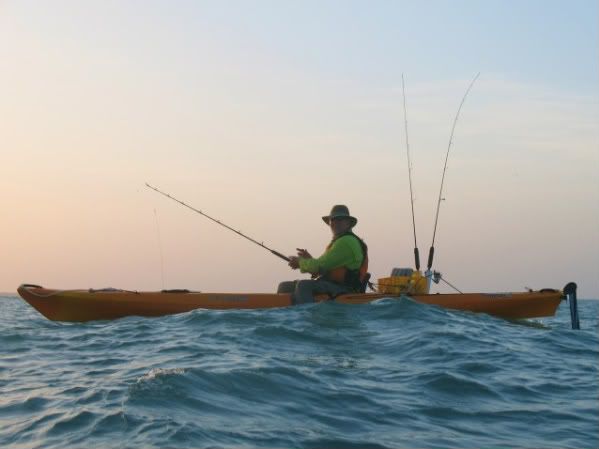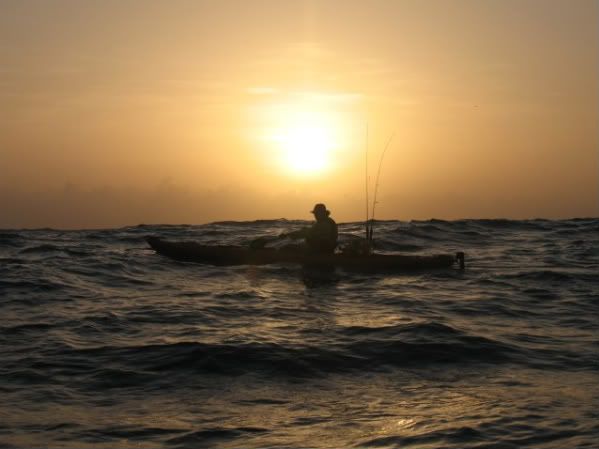 We ended up with ~30 released Kingfish to 25lbs, Spanish Mackerel, 2 limits of Red Snapper, Grouper, Cobia, Jack Cravelle, Sharks to 5.5', and Trigger Fish. With less than 1/2 tank of fuel we decided to make the 60 mile journey back up the beach during low tide. We started back at 10:30 PM and drove through the night. It's always a tough trip to make although one I will continue in the future. Padre Island National Seashore is one of those places to put on your must do list!